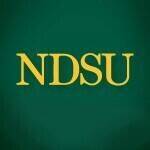 Verlin Hinsz
Family, faith, and education are very important parts of life. They are important
values instilled by our parents.
Being a parent is one of the most rewarding experiences. Parenting requires a
commitment to the child and sometimes making sacrifices to do what is best for
their child.
For many single parents, going or returning to school to pursue a college degree
is often not financially feasible. Nor, do single parents wish to spend less time
with their children.
Because of the value of education instilled in us, as our children grew older, they
implicitly knew that it was not a question of whether or not they would attend
university. The question for them was which university they would be attending.
That is the legacy we have for our children and hope that it is one this scholarship
provides the recipients and their children.
Our wish is that single parent recipients of this scholarship will be provided the
opportunity to pursue their education, and not be forced to forego college
education due to the financial hardships accompanying being a single parent.
Continuing one's education reaps many rewards. It is easier to get a two-year
degree with fewer challenges, but a four-year degree (or higher) will provide an
achievement that you can proudly put on your resume as you seek a more
financially secure career.
Impact
Our father was an applied scientist. He grew up on a family farm. Although he
could have become an engineer, or pursued some other application of science to
agriculture, his interests tended to focus on farm animals.
When our father was 16 years old, he had to drop out of high school to take on
important duties and responsibilities on the family farm when his father became
sick and eventually died. Our father's formal education ended. He never had a
chance to pursue a college education at North Dakota Agricultural College. Yet,
over the years, he acquired a variety of books that he would study. These books
focused on farm animal husbandry.
In honor and in memory of our father, we want to foster students' interests and
passion for animal husbandry of farm animals. In this way, students may have the
opportunity for a college education that eluded our father, Eugene R. Hinsz.