David and Connie Sprynczynatyk
David and Connie (Naaden) Sprynczynatyk, recognizing the excellent education they received at NDSU and the opportunities that education opened in their careers, have established this renewable scholarship to encourage future NDSU students to learn, explore, and...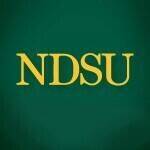 David Hopkins
Michael D. Sweeney (Mike) served the North Dakota Agricultural Experiment Station (NDAES) and North Dakota farmers and irrigators for nearly 35 years from the mid-1950s through the early 1990s. His research focused on soil water dynamics and soil water compatibility...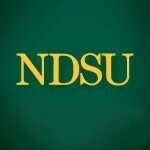 David Parish
David Parish, 1986 is a proud Biological Science Bison and a Division I All- American Powerlifter from North Dakota State University. He grew up in small farming communities in North and South Dakota. With little direction and no resources available to him, David was...

Dean L. Rue Scholarship
This scholarship is to provide an opportunity for a student to attend the Engineering College, that is otherwise qualified, but would not be able to afford to attend college.

Deborah Mollison Davis Counselor Education Graduate Scholarship
Deborah Mollison Davis graduated with her master's degree in counseling with a focus on addiction counseling in 1984. She is a Licensed Addiction Counelor, and a Licensed Professional Clinical Counselor in the state of North Dakota. In 2013, Deborah became a memver... Denise and Jon Beusen Endowed Scholarship
We both have degrees in Chemistry from North Dakota State University. Our NDSU educations provided the base for careers that included business, intellectual property law, academics, and governmental service. During those careers, we saw how a wide range of...

Dennis and Vaune Johnson
Dennis: North Dakota State University BSEEE 1971 MSIE 1974 Vaune: Dickinson State University BS Accounting 1991; University of Mary MBA 2006 Dennis and Vaune are from western North Dakota. Both experienced rewarding careers in business and place a high value on...

Donald Nelsen Memorial Scholarship
This scholarship is given in honor and memory of Donal Nelsen, a graduate of North Dakota State University who went on to have an accomplished career as an engineer and project manager with the Amoco Corporation. His work took him around the world, with jobs in the...

Doug and Brandi Duncan
Our preference is to support a married graduate student with demonstrated need derived from having been married with children and working while going to graduate school full time. It is challenging to be good at all those responsibilities simultaneously. If we can...

Douglas D. Hanson Architecture Scholarship
The Douglas D. Hanson Architecture Scholarship Endowment seeks to honor students who are limitless in their pursuit of higher education. Equally important, the Scholarship Endowment is committed to promoting diversity of thought and creativity, by encouraging the...

Dr. Calvin and Doris Fercho Nursing Scholarship
Dr. Fercho has had a long association with nurses throughout his medical career and values their relationship and importance with physicians, patients, and the hospital.

Dr. Calvin and Doris Fercho Pharmacy Scholarship
The Fercho family has had a history of pharmacy professionals and medical careers. We value pharmacy in the health care of our citizens and support future generations.

Dr. George and Patti (Jones) Scholarship
This scholarship is given in honor and memory of Dr. George L. Pratt, former Chairman of the Agricultural and Biosystems Engineering Department. His office door was always open to his students to help them in any way possible and over the years he watched with pride...

Dr. Marvin Boerboom
Marv Boerboom grew up on a crop and livestock family farm in southwest Minnesota outside of Cottonwood. He attended North Dakota State University and received his M.S. and Ph.D. Degree in Agronomy/Plant Genetics in 1977. He spent over 37 years with Bayer (formerly...

Drs. Duane R. and Patricia T. Berglund
Drs. Duane and Patricia Berglund have created a Graduate Endowed Scholarship to assist graduate students at North Dakota State University to further their education and subsequent careers in the fields of Plant Science and Cereal Science. Since its beginning in 1890...

Dr. Warren C. Whitman Outstanding Botany Student Award
The Dr. Warren C. Whitman Outstanding Botany Student Award is for outstanding seniors who have demonstrated academic achievement and performance in the student of plants (but not necessarily as a Botany major).

Dunn Family Education Scholarship
The Dunn family would like to financially support students seeking a degree in Education. Our family has a deep interest in education as we have served as teachers, professors, administrators, and coaches in the past. Our family takes tremendous pride in educating...

Dunn Family Engineering Scholarship
The Dunn family would like to financially support students seeking a degree in Engineering. Our son, Dylan, graduated with a Civil Engineering degree. As a student, Dylan was very involved in athletics (football) and various organizations including: the American...

DuWaune Jilek Memorial Engineering Scholarship
DuWayne graduated from NDSU with a degree in Electrical Engineering in 1987, and he earned his Executive MBA from the University of Iowa. He worked as a Principal Marketing Manager for Rockwell Collins in Cedar Rapids, IA, starting his career at Rockwell as a Design...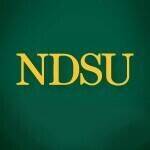 Dwain and Gladys Meyer
Dr. Dwain W. Meyer is a Professor Emeritus of Plant Sciences at North Dakota State University. He earned his B.S. degree from The University of Nebraska and his Ph.D. at Iowa State University. He joined NDSU in 1970 and served the University for 41 years before...

Earl and Dorothy Stegman Endowed Scholarship
As a result of my time spent as the Department Chair for Agriculture & Biosystems Engineering (Retired – Professor Emeritus) at NDSU, my wife and I see the importance of giving back to the ABEN Department by establishing an endowed student scholarship.

ESG Architecture & Design
This scholarship is given to honor the legacy and work of Troy Fountain – Architecture '88. Troy was a valued member of ESG and a proud Bison alum who generously shared his technical skills and knowledge of the profession with colleagues, clients and industry...

Esther F. Myers
North Dakota State University provided the essential undergraduate education that transformed a rural western North Dakota ranch girl into a dietetics professional. I owe a debt of gratitude to NDSU for the learning environment as well as social environment that...

Freeman Family Legacy Scholarship
The Freeman family has long had a tradition of higher education, which can be traced back to the earliest generations of our family roots. Our family arrived in Fargo in 1881, beginning a long connection to the region in business and to raise our family. This gift...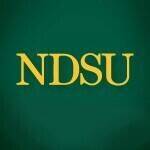 Garry and Dona Bopp
Why would anyone name an Engineering Scholarship after a huge fiberglass and concrete cow? The answer is: I grew up milking cows on a small family farm south of New Salem, about 10 miles from "Salem Sue". I have a lot of respect for the hard work and dedication...

Gary and Margaret Boehler Pharmacy Scholarship
Gary and Margaret Boehler are providing this scholarship to support students for the advancement of Pharmacy.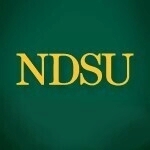 Gary Gapp
Based upon his career experiences, Gary Gapp wants to provide scholarships to support engineering students who come from underserved communities/populations. His preference is for scholarships for women in all engineering fields, including agricultural engineering.

Gauge Wyatt Niemeier Memorial Scholarship
This scholarship is given in memory of Gauge Wyatt Niemeier, son of Trent and Brandi Niemeier, who passed away in infancy after a courageous battle with a congenital heart condition. During Gauge's short life, he brought to light the many challenges young parents...

Gayle and Dale Ziegler Pharmacy Scholarship
Gayle (Rohde) Ziegler and Dale ZIegler both graduated from North Dakota State University in the early 1980's. Gayle in Pharmacy (84) and Dale in Business Administration (83). We both grew up in small town North Dakota and view our college experience as life...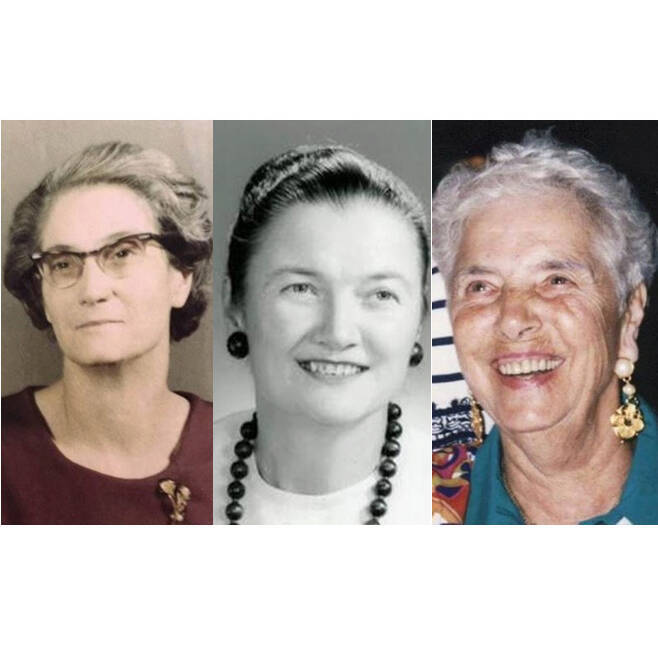 Geoff and Backy Glass
Marvel Olson Meyer (1913-1996), Evelyn Olson Larson (1917-1992) and Irene Olson Glass (1919-2016) grew up on a farm outside of Edgeley, ND with their parents Henry T. Olson and Bessie Houge Olson, and younger brother Otis. Marvel was named by her father who cried...